About SAFE

SAFE Blog Photos Like us on Facebook
Mission Statement
The VBC SAFE Coalition, or Van Buren County Substance Abuse Free Environment Coalition, "seeks to stimulate community involvement to promote responsible behaviors, among youth and adults, leading to SAFE and healthy communities."

Vision Statement
Committed to making Van Buren County a SAFE place to Live.

Funding Sources

Coalition Data
Coalition Evaluation Report
Summary Coalition Evaluation Report
Coalition Assessment
Law Enforcement Data
Juvenile Data
Parent Perception Survey Results
Parental Perception vs Iowa Youth Survey
Iowa Youth Survey Results
Iowa Youth Survey Trended Data
IYS 2016 Website
SAFE Logic Models - Underage Drinking and Underage Binge Drinking
Tri-Ethnic Readiness Survey – Underage Drinking
Tri-Ethnic Readiness Survey – Underage Binge Drinking

Coalition Tools
County Assessment Workbook
Sustainability Plan

History of the Coalition
The Van Buren County SAFE Coalition came together originally in 1993, after the floods, as a way to get community members together to work on a specific issue. This group was organized to assist with flood efforts and clean-up after the flood. The group met sporadically over the next few years. In December of 2002 that group became organized. There were 11 members at the first organized meeting, and the
group has now grown to 61 members. The SAFE Coalition became certified as an Iowa SAFE County on February 16th, 2004. The SAFE Coalition was recertified on July 21st, 2007 and again on June 11, 2011. The coalition's efforts have been primarily focused on Drugs, Alcohol, Tobacco, and Domestic Violence, and that remains the focus today.

The SAFE Coalition received a Drug Free Communities Support Grant from the Office of National Drug Control Policy from 2005-2015 to help support the work of the coalition in addressing underage drinking, youth tobacco use and marijuana use. From 2009-2012 a STOP Act Grant was awarded to the coalition to enhance the work around underage drinking. In 2011 the SAFE Coalition was awarded the Coalition of the Year Award for achievements in implementing environmental strategies and reducing underage drinking and youth tobacco use rates in Van Buren County.

The coalition received funds from the Iowa Department of Public Health through the Iowa Partnership for Success Grant in February of 2015 to continue to address underage drinking and youth binge drinking in Van Buren County. The coalition also continues to focus on tobacco and other drugs with small grants and foundation money.
Why SAFE is important to Van Buren County
The impact of substance abuse, crime, and violence on the physical health, physical well-being, and the economic lives of Iowans is significant.

The VBC SAFE Coalition is always looking for new members to participate in these ongoing efforts, and holds monthly meetings to discuss current projects and issues

If you would like to become a member, or have ideas on further promoting substance abuse prevention in Van Buren County, please feel free to call 319-293-3334 ext. 1017 or email for more information at safe.coalition@van-burencsd.org

Accomplishments:
Youth Leadership Council

Van Buren School Conduct Policy

Rx Take Back Events

Tobacco Free Parks

5th Grade VBCSD OTC Literacy Curriculum

Senior Week Presentations at Van Buren Community High School

Emily Jester won the "Be It" Above the Influence Slogan Contest

Lydia Heald became a CADCA National Youth Leadership Initiative Trainer

Got Outcomes Coalition of the Year Award 2011

Celebrate with Care Messages

Merchant Alcohol Training

Manager Binders for Alcohol Merchants

Town Hall Meeting

Prom/Graduation Campaign

Newsletter

Community Surveys (IYS, CRS, PSA)

CMCA Training

SAFE Booths

Keg Registration

Merchant Incentive Program

Development of Website

SAFE Home Pledges

Compliance Checks

Compliance Check Policy

Youth Newsletter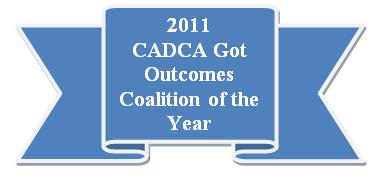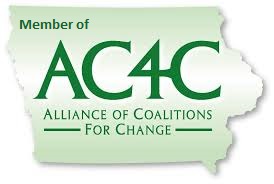 This website was made possible by The Van Buren County SAFE Coalition, The Van Buren Community School District, Iowa Partnership for Success, Iowa Department of Public Health, and Substance Abuse and Mental Health Services Administration (SAMHSA).